When all that you've researched begins to be fulfilled, one would think that you would be somewhat proud that you were could say , "See, I told you!"
That is not how I am feeling at this moment. I would say I feel very tired all of a sudden and not ready at all.
However this is not the time to sleep even as blissful as that may sound, sleeping now would be dangerous.
States across the country are being told to stop the supplemental nutrition assistance program for the month of November, pending further notice.
That's according to a letter from the U.S. Department of Agriculture. Fox 13 obtained a copy from the Crossroads Urban Center in downtown Salt Lake City. Crossroads says if Utah families don't get food stamps, they'll turn to the local food pantries, which are already strapped due to the government shutdown. Homeless people Fox 13 talked to, some who use SNAP, say losing food stamps would mean going hungry.
"This is going to create a huge hardship for the people we serve here in our food pantry," says Bill Tibbits who is the Associate Director at Crossroads Urban Center.
They posted a letter from the USDA on its Facebook page. It says in part, "in the interest of preserving maximum flexibility, we are directing states to hold their November issuance files and delay transmission to state electronic benefit transfer vendors until further notice."
"What this means if there's not a deal, if Congress doesn't reach a deal to get federal government back up and running, in Utah about 100,000 families won't get food stamp benefit," says Tibbits.
In other words, tens of thousands of Utah families may not be able to feed their children come November.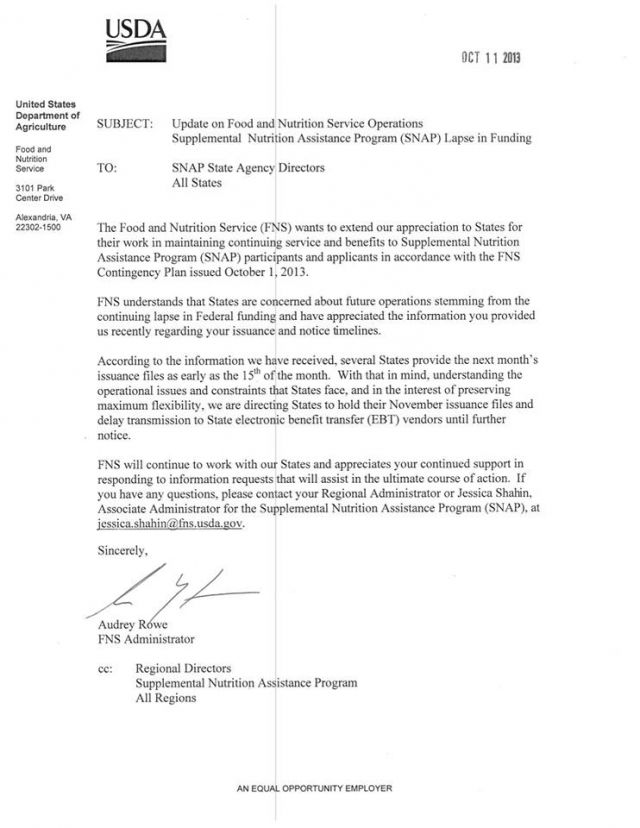 This came after the "glitch" that emptied many Walmart shelves when EBT allowed shoppers to shop until they dropped...or shut down the system: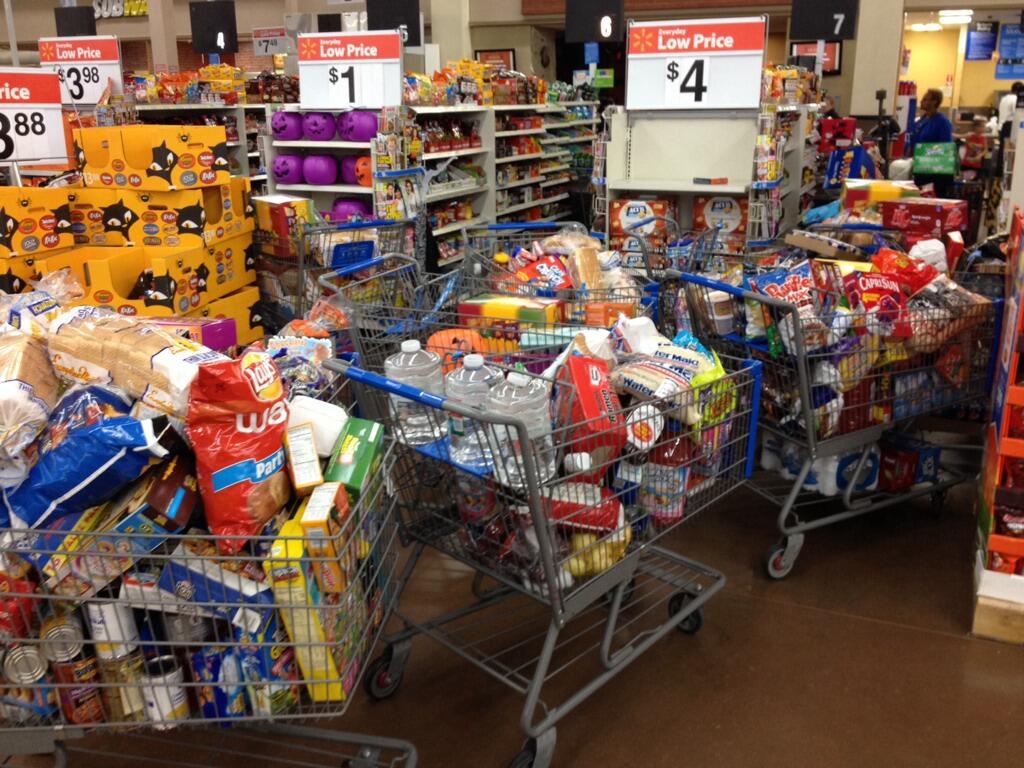 I logged onto Twitter and see that there are plans for rioting in the making...
All of this comes just before the governments implementing the Grid Ex II on 11/13/13. How will rioters respond when the lights go out as well?
Oh and it just came to my knowledge
On October 27, the National Geographic Channel is sponsoring a two hour

docudrama

based upon the notion that the lights will go out for 10 days
Tomorrow Oct. 17th 1000 banks will test there systems by running a cyber attack drill called Quantum Dawn 2. Hopefully there will be no glitches like there were with the EBT cards.
Heads up, life is getting rocky. Still very much feeling like the ending of the Dark Knight...
You remember the scene when Bane took control and the police fought back?