A jet carrying 110 passengers was hijacked from the Ukraine this morning.
"A Pegasus Airlines plane flying from Kharkov to Sabiha Gokcen landed at Sabiha Gokcen safely after receiving a bomb threat while in the air," the Turkish civil aviation authority said in a statement.

Habib Soluk, an official from

Turkey

's transport ministry, confirmed that a bomb threat had been made but said the plane had landed safely.

"We are sure that he didn't enter the cockpit. We know that the aircraft was hijacked before it entered Turkish airspace," he said.
1st picture of the hijacker.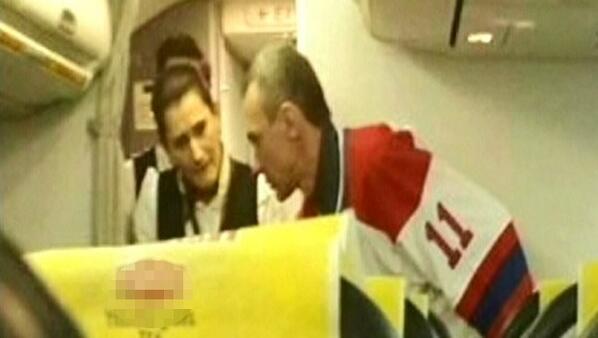 ~noting the name of the airline.~